Jane Austen's Pride and Prejudice is one of my favourite books in all the world; I'm not sure how many times I've read it, but certainly more than ten. I've seen the BBC miniseries with Colin First and Jennifer Ehle five or six times, the Keira Kneightly movie version twice (I think), and even once watched the bizarro 1940 version starring Greer Garson and Sir Laurence Olivier. I've spent a lot of time in Austen's created world, and one of the fun things about that is also experiencing how other people interact with the text in companion books and films, whether serious or parodies. I've read Pride and Prejudice and Zombies, Longbourn, and Jane Austen Ruined my Life, and the miniseries Lost in Austen once sustained me through a long day of colonoscopy prep. I loved the Bollywood retelling Bride and Prejudice, which I chiefly remember for the song "No Life Without Wife". Besides being eminently re-readable in its own right, Pride and Prejudice has proved itself a very fertile ground for other creators to till, which I think is something really special.
Now, into this imaginative space comes Janice Hadlow's The Other Bennet Sister, which looks to answer the question of what about Mary Bennet? Austen does not give us much insight into Mary: she serves as a plain and prosaic foil for Jane's sweet beauty, Lizzy's wit, and Lydia and Kitty's careless energy. Beyond that, she is nearly a non-entity. Her fate at the end of the novel is a mere sentence to the effect that her life became more tolerable once her beauty was no longer constantly compared to that of her sisters. But what can it have been like for her to grow up as the outsider between the tightknit twosomes of Jane and Lizzy, and Kitty and Lydia? What motivates her speeches and actions within the confines of the story, and what is her fate after it ends?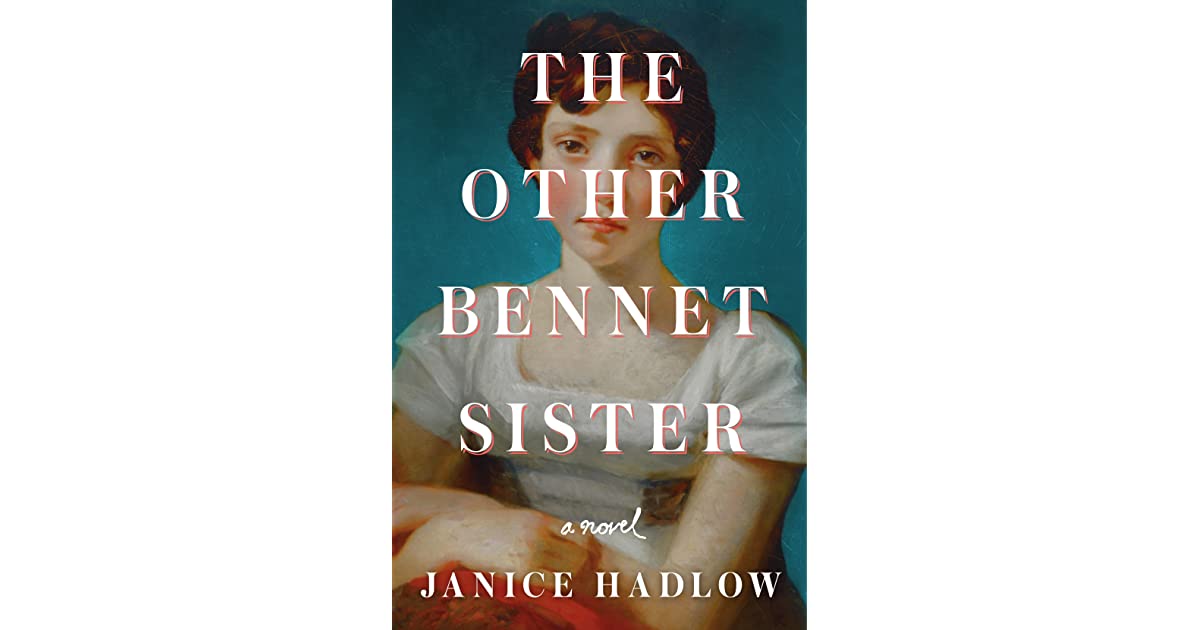 Hadlow gives us a very moving and satisfactory account of all these things, in a way that is completely congruous with Austen's novel, and even managing to enrich it, especially in the first section of the novel which covers the time period between Mary's childhood and the events of Pride and Prejudice up to the engagement between Charlotte Lucas and Mr. Collins. The narrative fleshes out a number of minor P&P characters: Mary is chief among them, of course, but Hadlow also gives us sympathetic and plausible portraits of Charlotte Lucas, Mr. Collins, Mrs. Hill, Mr. and Mrs. Gardiner, and others. The conniving Caroline Bingley returns as a romantic adversary to Mary in the latter parts of the novel — which seems ridiculous when I just write it like that, but makes narratival sense, I promise.
The great strength of The Other Bennet Sister is Hadlow's pitch-perfect ventriloquist act. Her narration blends seamlessly with the pieces of dialogue she lifts wholesale form Pride and Prejudice, and in respects of vocabulary and sentence structure, The Other Bennet Sister reads very much as if it was contemporary to P&P, and not following it some 200+ years later. She gives many little nods to Austen's text without ever feeling like a parody of it, and I knew once I hit the first few paragraphs that I absolutely had to finish the whole thing:
It is a sad fact of life that if a young woman is unlucky enough to come into the world without expectations, she had better do all she can to ensure she is born beautiful. To be poor and handsome is misfortune enough; but to be penniless and plain is a hard fate indeed.

Four of the five Bennet sisters of Meryton in Hertfordshire had sensibly provided themselves with good luck enough to be accounted beauties in the limited circles in which they moved. Jane, the eldest, was the most striking, the charms of her face and figure enhanced by the unassuming modesty of her character. Elizabeth, the second sister, made up in wit and liveliness for any small deficiencies in her appearance; whilst Catherine and Lydia, the two youngest, exhibited all the freshness of youth, accompanied by a taste for laughter and flirtation, which recommended them greatly to young men of equally loud and undiscriminating inclinations. Only Mary, middle daughter, possessed neither beauty, wit, nor charm; but her sisters shone so brightly that they seemed to cancel out her failure and, indeed, eclipse her presence altogether, so that by the time they were grown, the Bennet family was regarded as one of the most pleasing in the neighbourhood.

It was common knowledge, however, that the Bennet girls' prospects were to be envied a great deal less than their beauty. At first sight, the family appeared prosperous enough. They were the principal inhabitants of the village of Longbourn; and their house, solid and unremarkable as it was, made up in comfort what it lacked in pretension. There were servants to wait at table, a cook in the kitchen, and a man to tend the gardens; and though Mr. Bennet's possessions were not extensive, they were quite enough to sustain his credit as a private gentleman. Few of the families with whom they were intimate were sufficiently rich or genteel to condescend to them with confidence, and the Bennets were regarded, in public at least, as eminently respectable ornaments to Hertfordshire society.

But in the country, no family's business is ever truly its own, and everyone knew that the outward prosperity of the Bennets rested on very uncertain foundations. Their property was subject to an entail which restricted inheritance to male heirs; if no Bennet son was produced, the estate would pass eventually into the hands of Mr. Bennet's cousin. At first, this had seemed of little significance. As baby after baby arrived at Longbourn with promising regularity, surely, it was only a matter of time before the much-anticipated Bennet boy put in his overdue appearance. But when the tally of girls reached five, and it was clear no more children could be expected, the entail cast a deepening shadow over the family's happiness. On Mr. Bennet's death, his widow and daughters would be left with nothing but five thousand pounds in the four per cents, and a humiliating dependence on the uncertain charity of a distant and unknown relative. Their friends were not without sympathy for the Bennets' plight, but that did nothing to dampen their curiosity about what was to come, for what could be more compelling than to watch at first hand the probable wreck and dissolution of an entire family's fortune? (9-10)
Mary's journey throughout the novel is one of self-knowledge, as she seeks the happiness that Aristotle offers as most lasting. As a very young woman, she decides that feelings are unreliable and that it must be the life of the mind that sustains her; particularly in the latter half of the novel she grapples with the idea of opening up to feeling — helped along by the poetry of William Wordsworth, who of course was a living poet at the time — and seeks to find the correct balance between head and heart, propriety and boldness. The impetus for this journey initially comes from a surprising source; Mary bonds with Mr. Collins during a long visit to Longbourn, where he and Charlotte reside after the death of Mr. Bennet. Finding Mary altogether more sympathetic than his wife, Mr. Collins invites her into a course of academic study, where she encounters both some of the great thinkers and the pleasure of having her thoughts taken seriously for perhaps the first time in her life.
"Indeed. And how does Aristotle suggest such happiness is to be achieved?"

"Well, it is hard to sum up his thoughts succinctly without losing the subtlety of their perceptions–"

"But if I press you to do so, Miss Bennet?"

"Then I should say he tells us it is only through self-knowledge that genuine happiness is to be had. Only when we know ourselves — when we have examined and understood our strengths and weaknesses, when we have been honest enough to admit what we really desire from life — only then do we have  any chance at all of attaining it." (223)
It is this examination that eventually brings Mary to happiness (and, of course, to marriage; some conventions must be maintained!). This was truly a delightful read. And for those of you who may miss Austen's sparkling introduction to Pride and Prejudice, don't worry: Mrs. Bennet makes sure that we get it in the end.
"Even you, Mary, must surely see," her mother continued, "that if Mr. Ryder has made no offer to this other lady — who appears to have a better grasp of her position than you — it must be because he likes you."

"He may not wish to marry either of us, Mama. Have you thought of that?"

"Don't be ridiculous, Mary. A single man in possession of a good fortune must be in want of a wife." (477)